January 13, 2017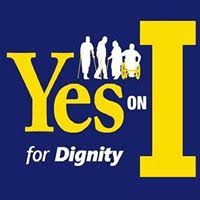 Proposition I (aka the Dignity Fund) passed by voters of San Francisco in November
What is the Dignity Fund?
The Dignity Fund is a charter amendment passed by San Francisco voters on
November 8 to ensure continuous funding for programs serving seniors and
adults with disabilities.  The Dignity Fund has two key components:
Stabilize funding for current services and supports for seniors, veterans, adults with disabilities and adults living with chronic and life-threatening health conditions.
Provide additional set aside dollars each year that will address unmet and emerging needs.
The Dignity Fund builds on the current baseline of $38 million for City services
that allow seniors and adults with disabilities to remain at home and in the
community.  Starting in fiscal year 2017-2018, it will increase funding by $6 million
in the 1st year and $3 million each additional year until 2027. For the following 10
years, until 2037, the additional annual amount will be determined by changes in
City revenues.
The Department of Aging and Adult Services (DAAS) will administer the Dignity
Fund.  DAAS will work closely with an Oversight and Advisory Committee which
has the primary purpose of making recommendations, based on the DAAS needs
assessment, in determining service gaps and addressing equity.
Please visit http://www.sfhealthyaging.org/dignity-fund- passes-now- what/ for
updates as they become available.